All things Autumn!
3rd September 2019
With the turn of September we are coming up fast to what most people think is the most beautiful season of the year! Animals gathering food in preparation for the Winter months, the leaves changing stunning colours each day and the days getting colder but still boasting the beautiful sunshine.
A perfect time to snuggle in with friends and family with your classic Halloween movies or take a walk among the ever changing nature that surrounds us, creating memories for another year.
So here are a few Autumn ideas & inspiration for you all to enjoy;
Home Decor - Fall Themed Mason Jars (Or Autumn in our case)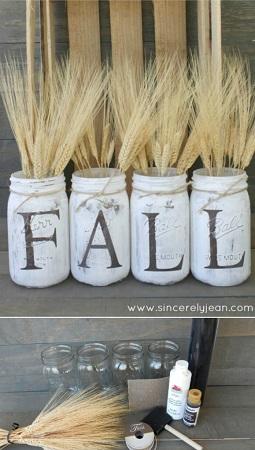 A wonderful DIY for you to create an easy and unique home décor to display. All you need is some mason jars, white paint, black lettering or paint and your favourite autumnal flower. From the wonderful blogger Sincerly Jean
Autumn Wood Signs
You can get hands on & create your own wood signs of a wide variety, or you can simply reveal in the charming signs displayed throughout your Home and even by the front door! Here's a YouTube video from the amazing 'The Daily DIYer' or there's plenty of signs available on etsy.
Photography -
Capturing Autumn Pictures
Looking for tips on how to get the perfect Autumn images, then take a look at TechRadar to inspire your photography!
Photoshoots Ideas
Autumn Photoshoot ideas and inspiration that will help you to create memories that can be cherished for years to come. Check out https://learn.corel.com/blog/fall-photoshoot-ideas/ for some simple yet beautiful ideas!
Autumn Clothes Inspiration - With this wonderful change of Season, also comes in the change of Wardrobe! So here's a different looks for Autumn 2019.
Dungaree Dresses & Check prints
An Autumnal touch with the Dungaree/Pinafore dress and gorgeous check or plaid prints to complete, partnered perfectly with a long sleeve turtle neck and of course tights on the colder days. Style and comfort!
Coats, Coats & more Coats!
With a wide range of Autumn coats available you can find the style that suits you, whilst keeping warm & stylish. Ranging from Leather Jackets to Mid range classic Beige and Long Prints!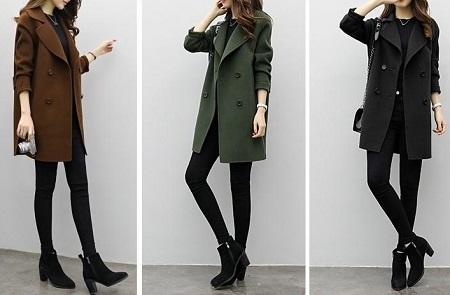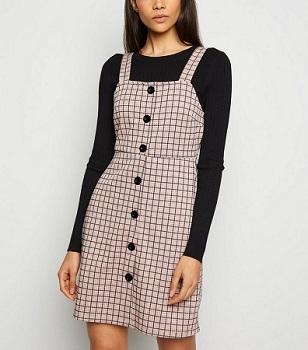 We hope you've find some Autumn inspiration that you can implement throughout your Home decor, your Wardrobe and your Walls, we wish you an awesome Autumn!
From us here at Hampshire Furniture