Creating a Home Office you will love
11th September 2018
If you work from home, you need to create a working space that not only offers practicality and professionalism but somewhere you want to work. If you've only recently moved from the office interior of a 9 to 5 job to your home, it is very easy to sit on the couch with the laptop on your knee. However, creating your own dedicated working space offers so many benefits. If you have a spare room that you're itching to get your hands on but haven't been able to motivate yourself to do so yet, read the many reasons why having your own space is worth the effort…

1. To escape from the household
If you work directly from your living room, it is very easy to be distracted by housework that is sitting around you. The washing pile might be in eyeshot, and you notice that the carpet needs a hoover. Having a dedicated office space prevents all of this. Sitting at your desk, you can concentrate on the task in hand without being side-tracked. A perfect desk for this sort of job is the Beachcomber Desk or Dressing Table below. Ideal for utilising small spaces this desk would be equally suitable for a home office or study table away from the chores.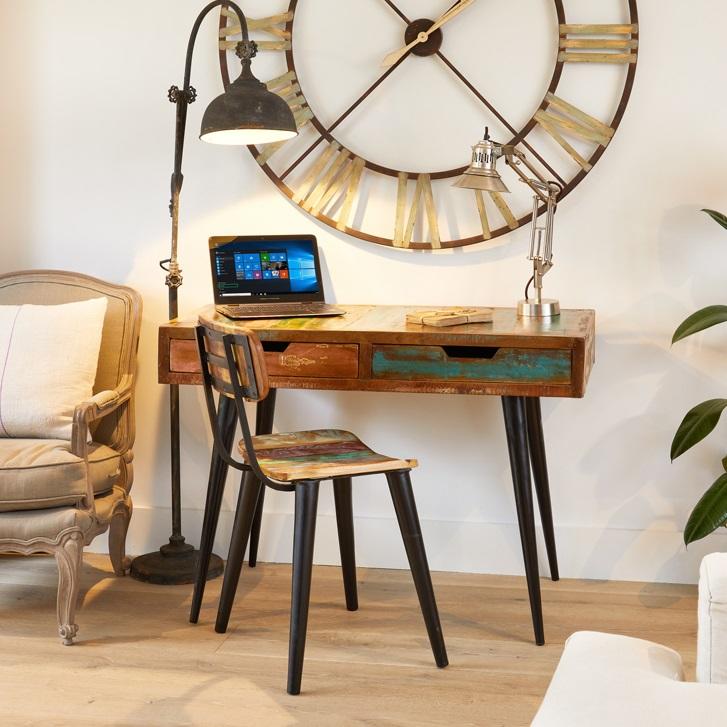 2. Get Organised
A dedicated home office space ensures maximum organisation. If you don't have a set space, your work ends up in multiple places around your home; notebooks and paperwork get lost and finding anything last minute is a nightmare. An office changes this; your work is in one place and filed away neatly. If a customer or client calls you, there is no rush to find paperwork because you know where it is.
When you've got your furniture in place, add decorative items to your home office to make it more personal. Add colourful cushions and wall pictures to match your colour scheme. Spruce up your desk with practical stationery too; keep your eyes peeled on the blog for some of our favourite stationery and office items!