Eclectic Interior Design
10th February 2021
We've all seen the super-glossy pictures of celeb homes who somehow manage to make a wild mix of crazy antiques, understated basics and a riot of colour into a cohesive, attractive and beautiful space. But when you think of the word 'eclectic', it can sometimes become a polite euphemism for a jumbled up mix – when you've picked up this and that over the years and can't quite get around to letting things go. Done right – and eclecticism can look fresh, funky and incredibly stylish – so to give your home an eclectic design remix, check out our top tips:

Time travelling

The eclectic look is a perfect point of inspiration if you're into vintage furnishing, antiques and different style eras. The key is to make the look stylish – not like a jumble sale. Invest in sturdy, simple modern pieces for basic essentials – such as the sofa or armchairs. Add vintage accents around the room – from antique style gilded mirrors and picture frames, to rustic dressers and cabinets. Vintage fabrics also make great design pieces – woven silks look incredible across a wall or over a minimalist sofa.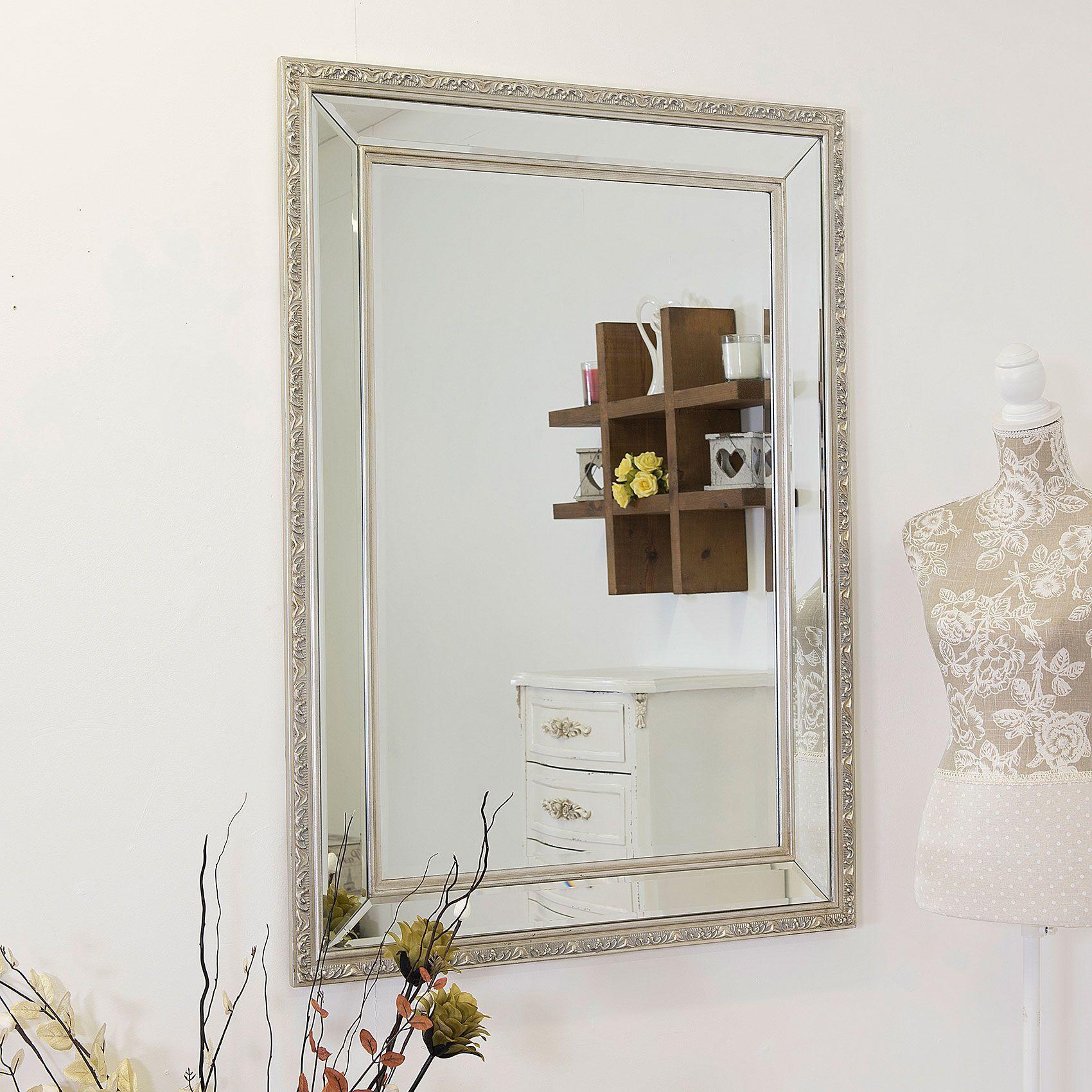 The Conway All Glass Silver Edged Bevelled Mirror
Pick a theme

A great way to create the eclectic look is by picking a single theme and collecting items reflecting that. This could be anything from a colour palette to a particular motif. Create a harmonious eclectic look for the living room by sticking to one colour and choosing different tones – cover solid wood furnishing with a bright vase in blue, while sofas can be adorned in soft pastel blue pillows and throws. Or pick a nautical them for the bathroom – classic solid oak bathroom units can be filled with shells – with a quirky anchor print to adorn the walls.

Bright and white

A mix of colour is a great way to create an eclectic-feeling room. To make this style work at its best, choose a neutral background to let your colour palette really sing. Bright white is clean, simple and minimal – go for clean white walls or solid wood furnishing in a white finish, like cupboards, tables and chairs. Keeping the space white will create a relaxing and airy feel to it. Complement the neutral space with a mix of accessories in a rainbow of colours – from jewel-toned candle holders to exotic prints and throws, and a bright mixed bouquet of fresh flowers. You can go as crazy or controlled as you like – just make sure to keep the look balanced and spacious.