Press - Hampshire Furniture is Featured in Hampshire Life!
18th July 2019
Hampshire Furniture's new Shop & Showroom have been featured in the 'Hampshire Loves' page in the June Issue of Hampshire Life Magazine!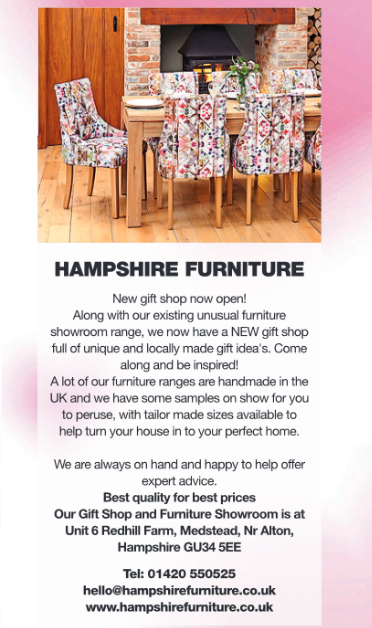 We are so happy to be featured! Pop in and see us at;
Hampshire Furniture, Unit 6 Red Hill Farm, Redhill, Medstead, Alton, Hampshire, GU34 5EE and see all of the exciting furniture, candles, accessories, bath bombs & more!