Keep the children entertained, whatever the weather
5th November 2021
The half term holidays are in full flow, and predictably the weather has been swinging from one extreme to another! If raindrops are pitter pattering down your window, children can get easily bored with the lack of outdoor space, leaving you stumped on what to do on a rainy day. Being full of creative ideas isn't always the problem though; it is what can be done that won't create too much mess. Follow our marvellous suggestions and you will keep your brood entertained for hours, without the dreaded paint stains on the wall and two hours of cleaning.
Spaghetti Marshmallow Towers – We stumbled upon this amazing idea from Make Fun Creating by Scott Bedford and it is such a fabulous way to keep children happy when outdoors isn't an option. All that is needed are some spaghetti and marshmallows, and let your children create towers of fun. You never know, you might have a budding architect in the making! .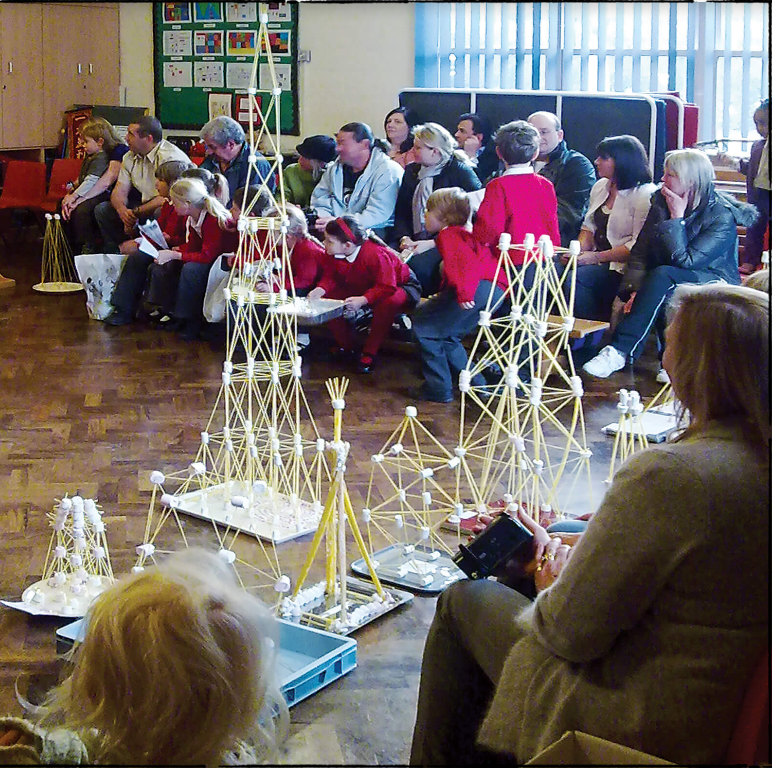 Create nature mobiles – If the rain recedes for a little while, stick on the wellies and head out into the outdoors. All ages love a scavenger hunt, so get everyone to gather some autumnal items, such as conkers, leaves, branches or bits of bark. When you get back, get some woollen twine and thread some of the stuff together. Add a knot after each one, and leave a few inches, and soon you will have an awe-inspiring nature mobile that your children can hang from the windows and be proud of!

Teach them about rainfall accumulation – It is quite hard to assess how much rain actually falls when it just lands in the garden. A great way to mix education with a bit of fun, is to teach your children about how much rain actually accumulates. To do this, simply place a glass or container into an open space in the rain, making sure it is near a window. The children will have fun watching it build up, and after a while you can bring it inside to measure how much has fallen. You could even chart how much more rain falls throughout the day!

Bake, bake, bake! – Something that all kids love, is baking; the excitement of mixing the ingredients together, eating the leftovers in the bowl, watching them rise in the oven, and then getting to eat their yummy new creations when they've cooled. A good tip: clean as you go along. This will leave your kitchen relatively mess free if you do it in stages, and if you get the children involved too, that's less work for you!

Colour in their favourite characters – The magic of Google means that the creative colouring world has expanded. Ask your children who or what they would like to colour in, and let them be amazed as you produce a print off based on their request. Basic requirements here include a printer, a laptop and some colouring pencils, and you're sorted. Colouring in is a great rainy day activity, allowing creativity, entertainment and productivity all at the same time! As well as a little spare time for you to relax.