Body Milk G&H REFRESH+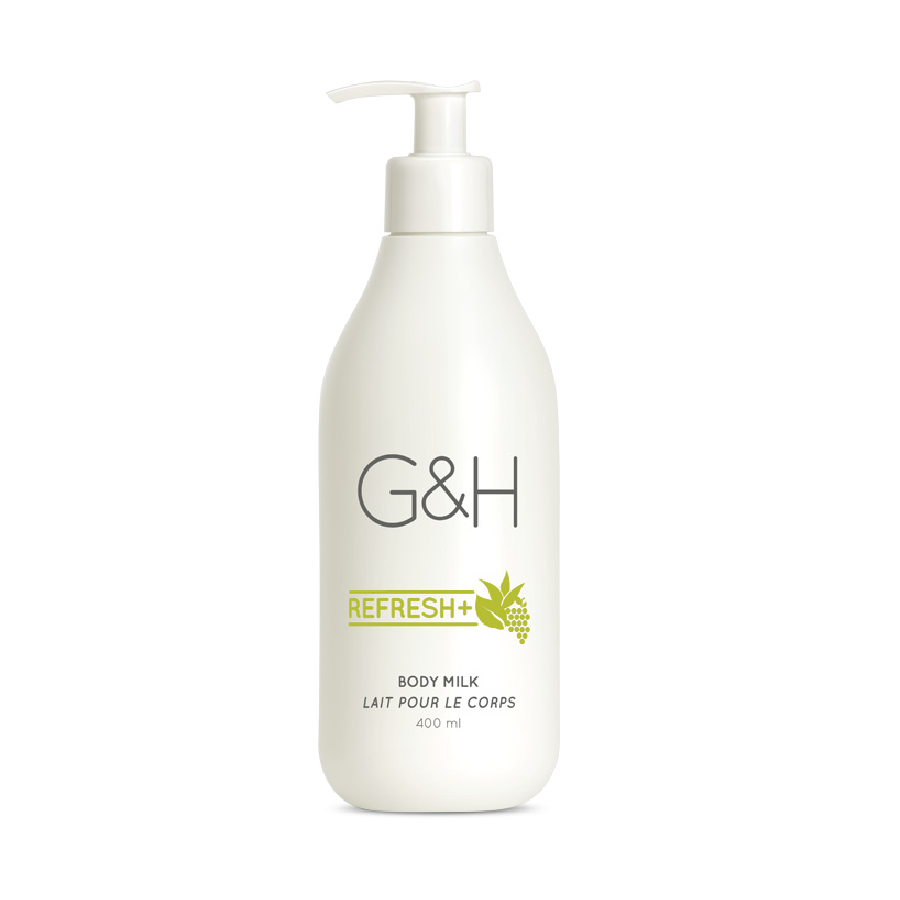 Body milk which provides up to 24-hour moisturisation and helps rebuild skin's moisture barrier.
What It Does For You
Helps rebuild skin's moisture barrier and helps protect against skin-drying environmental damage.
Lightweight yet moisture-rich texture spreads easily, absorbs instantly into skin to leave a weightless, refreshed feeling.
Leaves skin softer and smoother.
Helps refresh and hydrate skin for an improved look.
Key Features
G&H REFRESH+™ Body Milk with balanced formulas with Aloe, Grape seed Extract, Green Tea Extract help refresh and hydrate while soothing the skin.
Exclusive blend consists of:
Aloe helps soothe skin because of its cooling and hydrating properties.
Grape Seed Extract is a powerful antioxidant with soothing properties that helps protect and refresh skin.
Green Tea Extract helps protect skin against environmental damage and energizes skin.
Size: 400ml
Delivery at check out: 
 "Click & Collect" from 

our Hampshire Showroom located at 6A Redhill Farm, Red Hill, Medstead, GU34 5EE, UK - in the first dropdown box choose change the "United Kingdom" option to "Click & Collection", and then proceed to the next step. 

Or leave the "United Kingdom" option and add your postcode to the second box, before clicking on "Validate Postcode" to choose your shipping option based to proceed to the next step