Concentrated Liquid Laundry Detergent Coloured & Black Clothes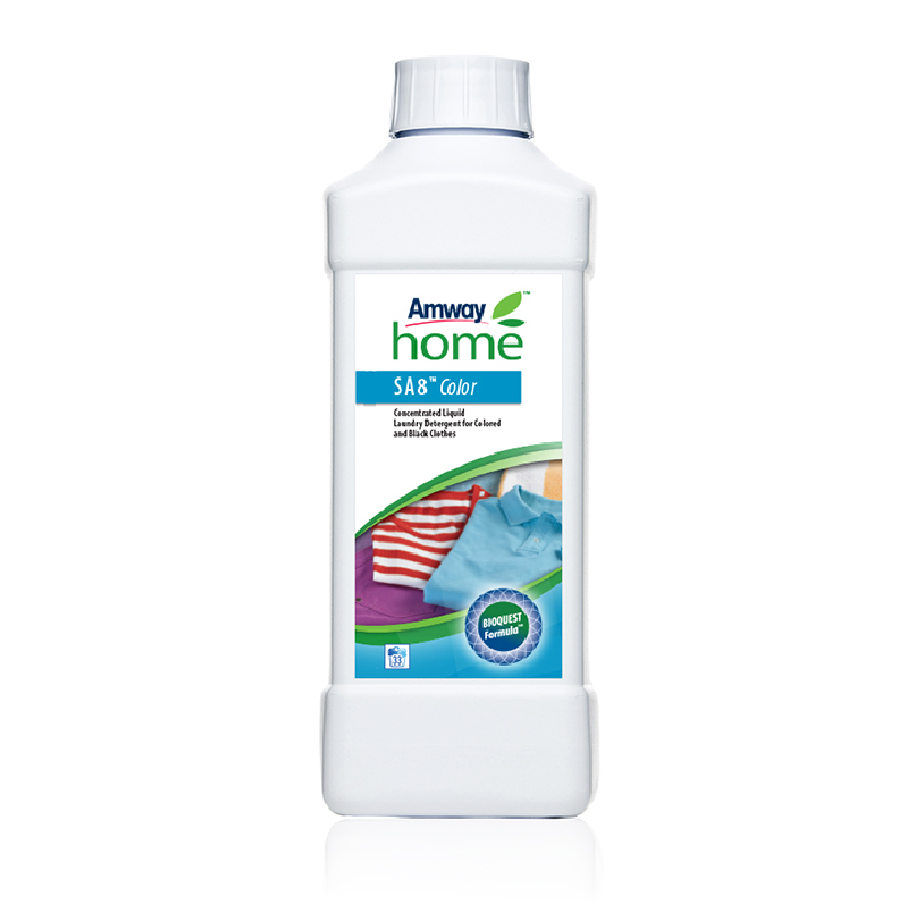 Concentrated Liquid Laundry Detergent for Coloured and Black Clothes AMWAY HOME™ SA8™ Color 
Powered by natural enzymes and ingredients derived from natural sources, SA8 Color is tough on stains but kind to colours.
What It Does For You
Protect your clothes from colour-fade and the signs of repeat washing, with this family-friendly laundry detergent.
Effective colour protection at all temperatures
Clothes look new with more vibrant colours
Suitable for all colours and darker clothing
No bleach or optical brighteners to reduce damage
Inhibits corrosion to protect clothes from rust stains
Key Features
Highly concentrated for powerful cleaning, based on blend of polymer and enzyme
Effective even at low temperatures
Designed for use in all types of HE machines
Great performance and great value for money
Size: 1 L
Delivery options:  Click & Collect is available from our Medstead Shop or based on order "shipping" weight added at step 1 of check-out.