Delicate Concentrated Liquid Laundry Detergent SA8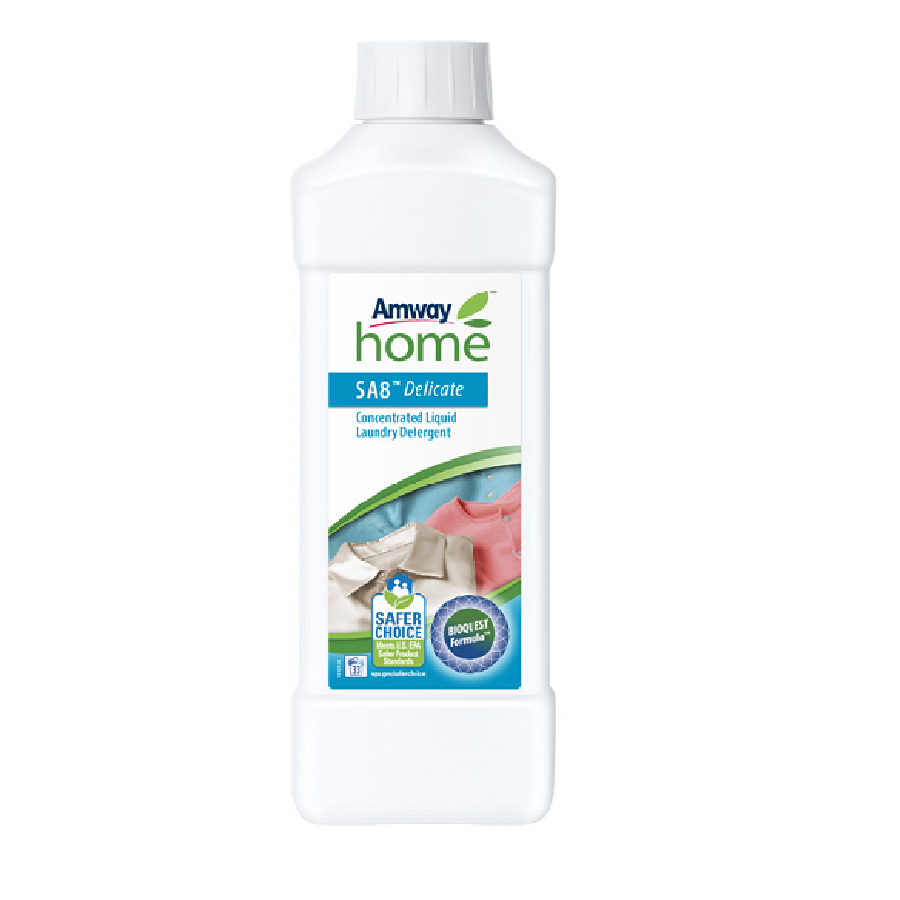 Now with even more plant-sourced ingredients and an improved longer-lasting fragrance, SA8 Delicate Concentrated Liquid Laundry Detergent removes stains from delicate fabrics, such as silk and wool - or sports clothes with special finishes. It can be used for both machine and hand washing and works brilliantly in cool water. 
SA8™ Delicate Concentrated Liquid Laundry Detergent has a controlled foaming formula that reduces the need for rinsing, saving time and energy when hand washing
It provides effective cleaning at lower temperatures
The concentrated formula maximises cleaning whilst minimising environmental waste
It rinses away leaving no residue to irritate sensitive skin
SA8 Delicate uses biodegradable cleaning agents to protect fabric fibres

SA8™ Delicate can be used on all delicate, colourfast and washable fabrics – lingerie, silk, hosiery, hand-knitted and woollen items as well as synthetics like nylon, rayon and polyester. It is also ideal for hi-tec sportswear such as gortex and microfibre materials.

Suggested usage:

For hand washing, use 5–10 ml, depending on the hardness of the water. Dissolve the liquid in water and leave clothing to soak for five minutes.

To use in the washing machine, use 20–30 ml and wash on the gentle cycle in cool water.

 Use the AMWAY™ Pour and Measure Cap for maximum economy and to prevent spills.

Please be aware:

Make sure you set the machine to a gentle cycle in cool water
Rinse the garments and dry naturally according to the care instructions.One bottle contains up to 200 hand washes!

 
Size: 1 Litre
Delivery options:  Click & Collect is available from our Medstead Shop or based on order "shipping" weight added at step 1 of check-out.