Delta Swivel Recliner with Foot Stool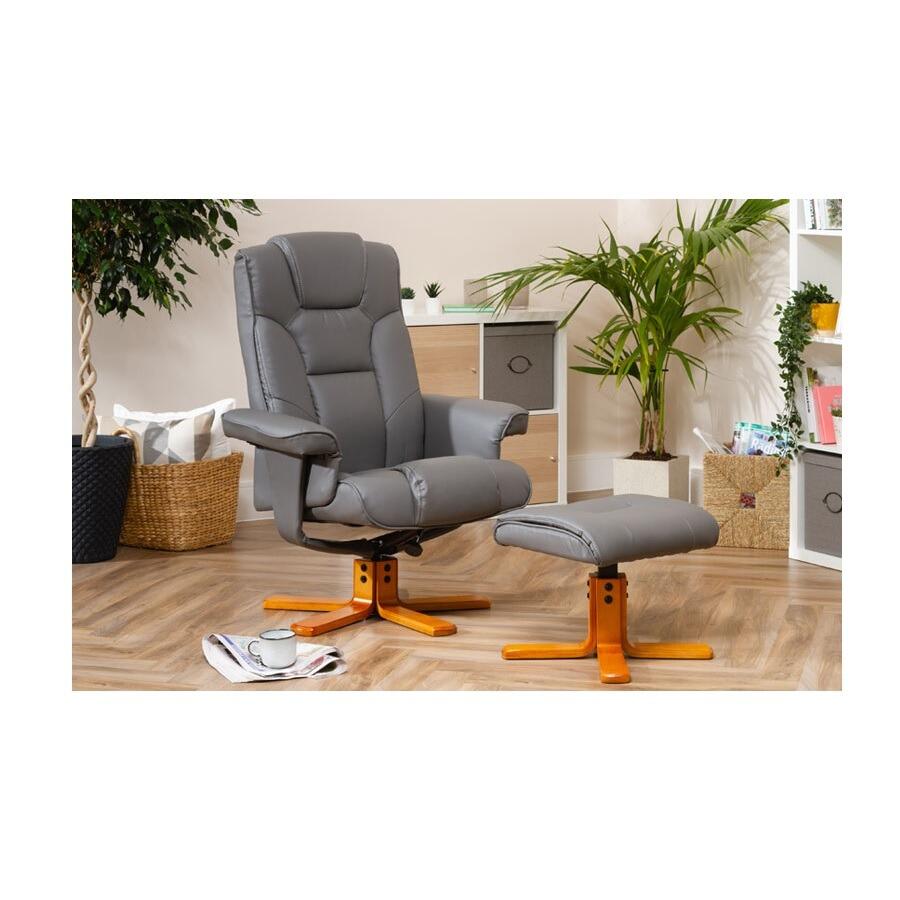 The Delta Swivel Recliner with Foot Stool is covered in a durable bonded leather, making it a a stylish addition to any home. 
The chair is sleek in design but does not allow this to compromise actual seating space - perfect for those with limited space.
The chair is supported by a lightly varnished set of wooden legs with a central spindle that allows 360 degree swivel action. The chair reclines to approximately 45 degrees and can be fixed in any position with an easy to use handle. 
The chair also includes the footstool that is pictured, free of charge

Fully fire retardant to meet UK safety regulations. 

Available in Black, Brown, Cream and Grey

Minor Assembly Required

Chair Dimensions:  Width 83cm, Depth 81cm (107cm reclined), Height 106cm (96cm reclined)

Stool Dimensions:  Width 46cm, Depth 44cm, Height 40cm

Delivery is normally 1 man Courier in 3-7 working days if in stock

A two man room of choice delivery n 10 working days is available for £80.00


.