Glass Cleaner L.O.C.™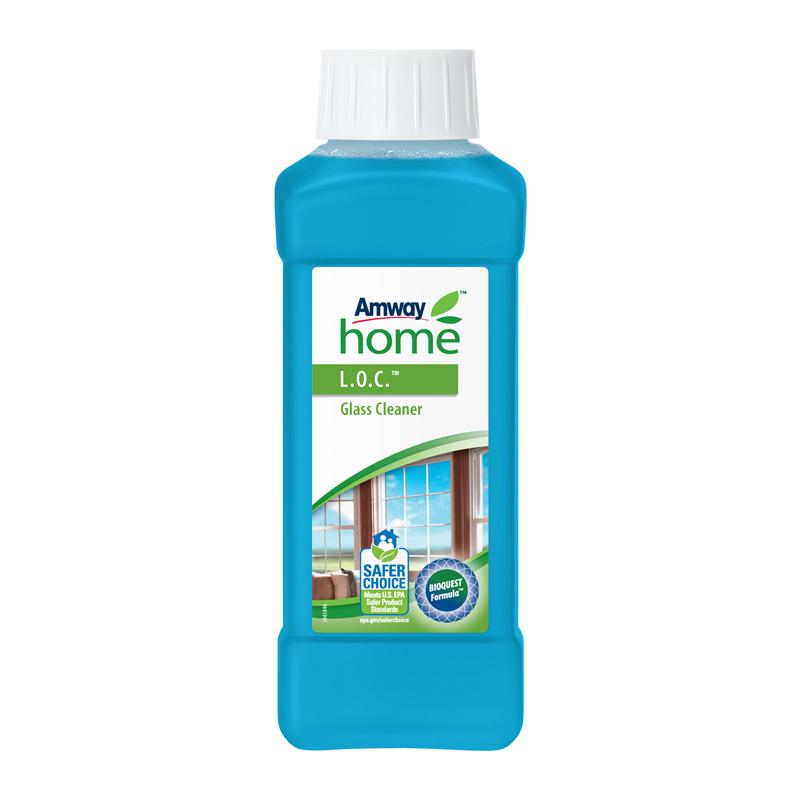 For a streak-free shine on all your glass surfaces and windows, you can't beat the fresh smell and clear blue cleaning power of L.O.C.™ Glass Cleaner. The natural ingredients work beautifully on mirrors, TVs and even computer screens (if made of glass). Used with L.O.C.™ Wipes the bottle can go even further.
Amway Home's plastic containers are Recyclable Plastic 2 – HDPE (High Density Polyethylene).
L.O.C.™ Glass Cleaner cuts through dirt and grime

It contains no phosphates, harsh acids/alkalis or chlorine bleach

The refreshing citrus fragrance contains essential oils

It contains natural cleaning ingredients derived from plants

It's economical – a 500 ml bottle produces the equivalent of four spray bottles (or 2 litres of ready to use product).
L.O.C.™ Glass Cleaner is suitable for all glass and shiny surfaces including windows (inside and out), mirrors, windscreens, computer screens (as long as they are made of glass) and TVs, including LCD, plasma screens and flat screens (as long as they are made of glass).
Use the AMWAY™ Pistol Grip Sprayer Bottle and add 375 ml of water to the 3:1 line, topping up with Glass Cleaner to the 500 ml line

Spray surface and wipe dry – no need to rinse.

After diluting Amway Home Glass in the Amway Home pistol-grip sprayer bottle, use within 30 days or discard the solution. Always empty and thoroughly rinse the bottle and sprayer before refilling.
When using L.O.C.™ Glass Cleaner with L.O.C.™ Wipes, add 3.5 capfuls of concentrate to water.
Size: 500 ml
Delivery at check out: 
 "Click & Collect" from 

our Hampshire Showroom located at 6A Redhill Farm, Red Hill, Medstead, GU34 5EE, UK - in the first dropdown box choose change the "United Kingdom" option to "Click & Collection", and then proceed to the next step. 

Or leave the "United Kingdom" option and add your post code to the second box, before clicking on "Validate Postcode" to choose your shipping option based to proceed to the next step