Hand Cream G&H NOURISH+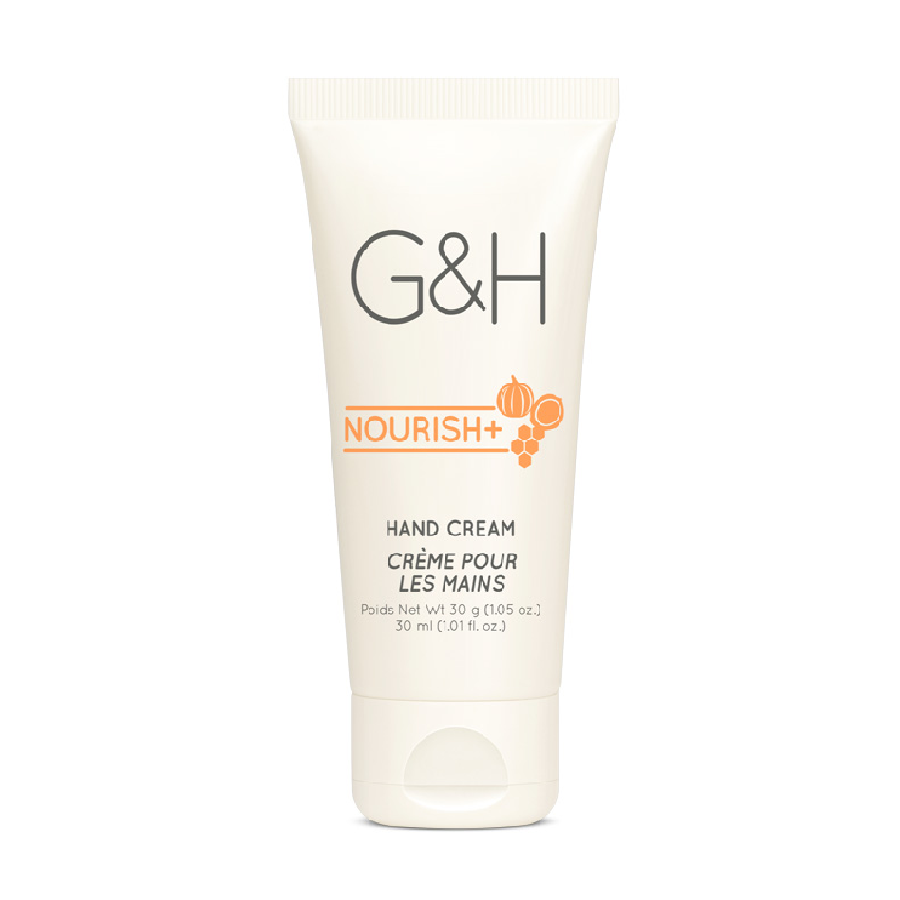 Size: 3 x 30ml
A restorative and nourishing hand cream with water-resistant formula, for the whole family.
What It Does For You
Helps

relieve

and

soothe dry skin

.
Provides

24-hour moisturization

.

Water-resistant formula

keeps hands feeling

soft and moisturized

, even after hand washing.

Protects against dryness caused by cold or hot water.

Helps rebuild skin's moisture barrier

to

improve skin's own hydration over time

—even after 3 days without use.
Skin feels

soft

and

conditioned, looks healthy

.
Key Features
G&H NOURISH+ Hand Cream includes enriching formulas with Orange Blossom Honey, Shea Butter and Pumpkin Seed Oil.
Exclusive blend consists of:
- Orange Blossom provides nourishing moisture that hydrates and softens skin.
- Shea Butter nourishes your skin thanks to containing vitamins A, E and F known to help rebuild skin's moisture barier.
- Pumpkin Seed Oil as an antioxidant helps protect your skin against environmental damage.
- Limited Stock - Product will be temporarily unavailable once out of stock

 Delivery options:  Click & Collect is available from our Medstead Shop or based on order "shipping" weight added at step 1 of check-out.