Liquid Concentrated Laundry Detergent SA8™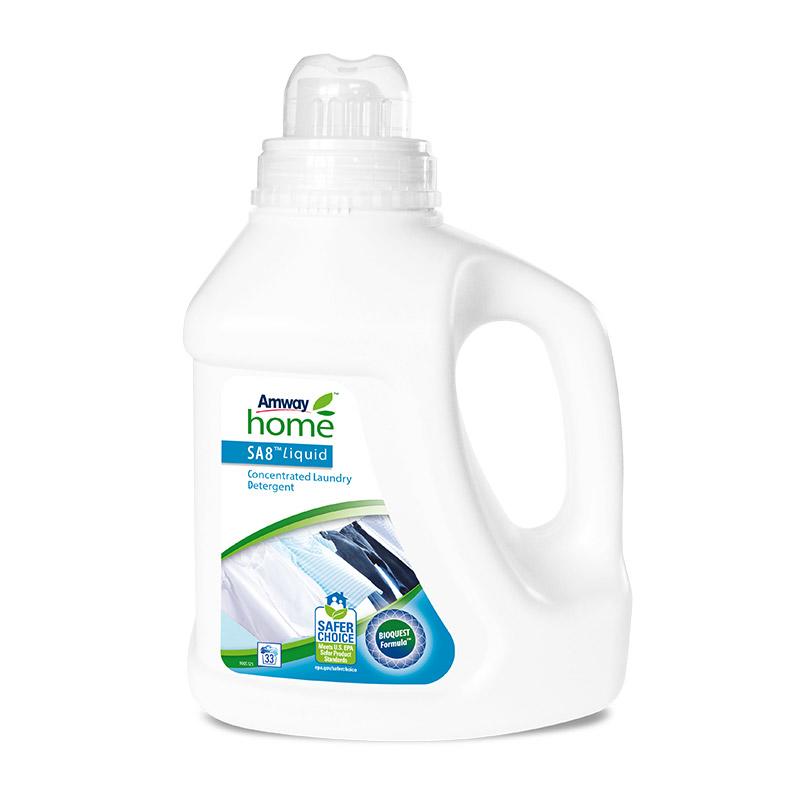 SA8™ Liquid Concentrated Laundry Detergent - the exclusive biodegradable BIOQUEST™ Formula delivers superior cleaning performance using bioenzymes and natural water softener.
Your whites will be whiter, your colors brighter; it even prevents darks from fading.
It is the perfect choice for cool and cold water washing - even at temperatures as low as 15ºC!
BIOQUEST FORMULA™ product is concentrated & biodegradable.

contains two powerful enzymes (protease and amylase) - they attack both protein and carbohydrate stains

dermatologist-tested

leaves no harmful residue.

cleans in all water temperatures. Saves energy when using cold water.

fresh clean scent.

phosphate free, no bleach

inhibits corrosion of metal and protects fabric from rust stains.

Good for laundering sport clothes.
Suggested usage:

SA8™ Liquid Concentrated Laundry Detergent is perfect for all fabrics at all temperatures – even fine washables – and provides powerful cleaning (even at 15ºC).
SA8™ Liquid Concentrated Laundry Detergent is also good for laundering sport clothes.
Sort the load by fabric type, colour and level of soiling.
Size: 1 Litre

Post & Packing is an additional £12.95 per item. Please note this is a liquid so there are restrictions with couriers. 
Unless:
1.  You live locally and wish us to get it ready for you to pick up without coming into the shop.
or
2. You wish us to drop it off at your door. 
Just pick up the phone and ring 01420 550525 and we will take your order for you for FREE DELIVERY OR COLLECTION.