Premium Concentrated Laundry Powder Detergent SA8™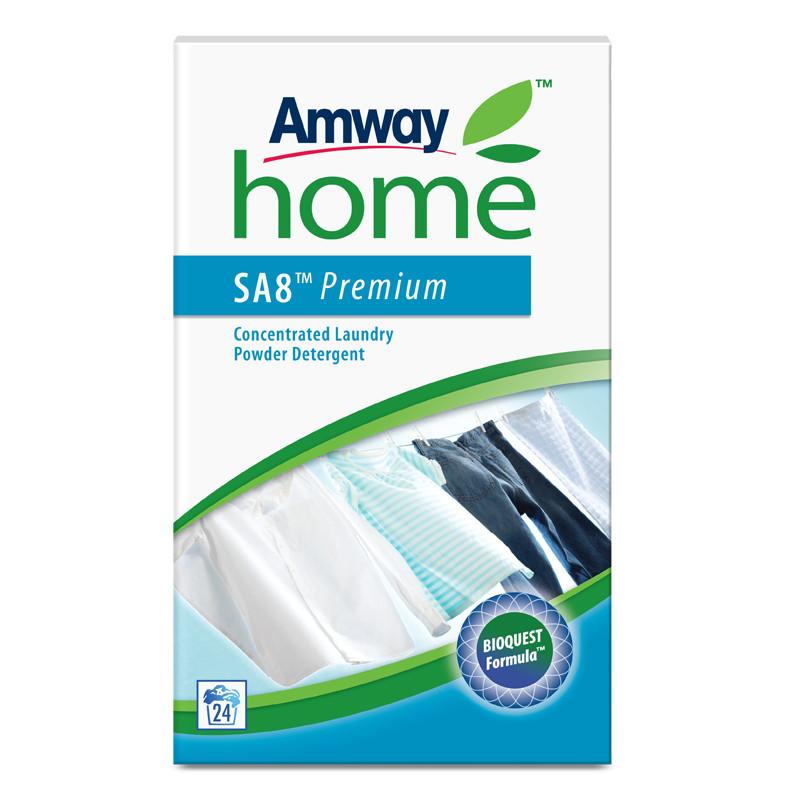 Our best selling laundry detergent delivers powerful cleaning and stain removal using biodegradable cleaning ingredients and active oxygen and bio-enzymes.
It is highly effective on greasy, oily stains and now more sustainable than ever!
SA8 Premium contains improved BIOQUEST FORMULA™ with active oxygen and bio-enzymes

It uses biodegradable cleaning ingredients, a bleaching additive and natural water softeners that dissolve quickly and start to work immediately on dirt and tough stains like egg, blood and grass

It cleans at all temperatures from 30°-95°C

Clothes appear whiter and brighter, feel soft and smell fresh

It rinses clean, leaving no residue to irritate sensitive skin

The detergent contains silicates that inhibit the corrosion of metal such as zips

It's concentrated to maximise cleaning results and minimise waste

It is dermatologist and allergist tested.
Suggested usage:
SA8 Premium can be used safely on whites and most coloured clothing. It works at all temperatures and is highly effective on greasy, oily stains.
First sort clothes by colour, fabric and amount and depth of soiling (avoid over-filling the machine)

Select the water temperature. (For best results, always use the warmest water recommended)

No further bleach is required as SA8 already contains an activated oxygen bleach.
Please be aware:
Avoid contact with eyes

Keep out of reach of children.
Below is a guideline for approximate dosage amounts (and maximum number of washes) depending on water type and level of soiling. 
| | | | |
| --- | --- | --- | --- |
| | Light Soil | Medium Soil | Heavy Soil |
| Soft Water | 20 to 30ml (max 44 washes) | 25 to 45ml (max 26 washes) | 50 to 75ml (max 17 washes) |
| Medium Water | 20 to 40ml (max 33 washes) | 35 to 55ml (max 24 washes)* | 70 to 95ml (max 14 washes) |
| Hard Water | 25 to 45ml (max 29 washes) | 45 to 65ml (max 20 washes) | 80 to 105ml (max 12 washes) |
*The number of washes printed on the product label is the mid-point of the above table as per EU regulations. 
Size: 1 kg

Delivery at check out: 
 "Click & Collect" from 

our Hampshire Showroom located at 6A Redhill Farm, Red Hill, Medstead, GU34 5EE, UK - in the first dropdown box choose to change the "United Kingdom" option to "Click & Collection", and then proceed to the next step. 

Or leave the "United Kingdom" option and add your post code to the second box, before clicking on "Validate Postcode" to choose your shipping option based to proceed to the next step