Rough Wooden Sign - Its Always Coffee time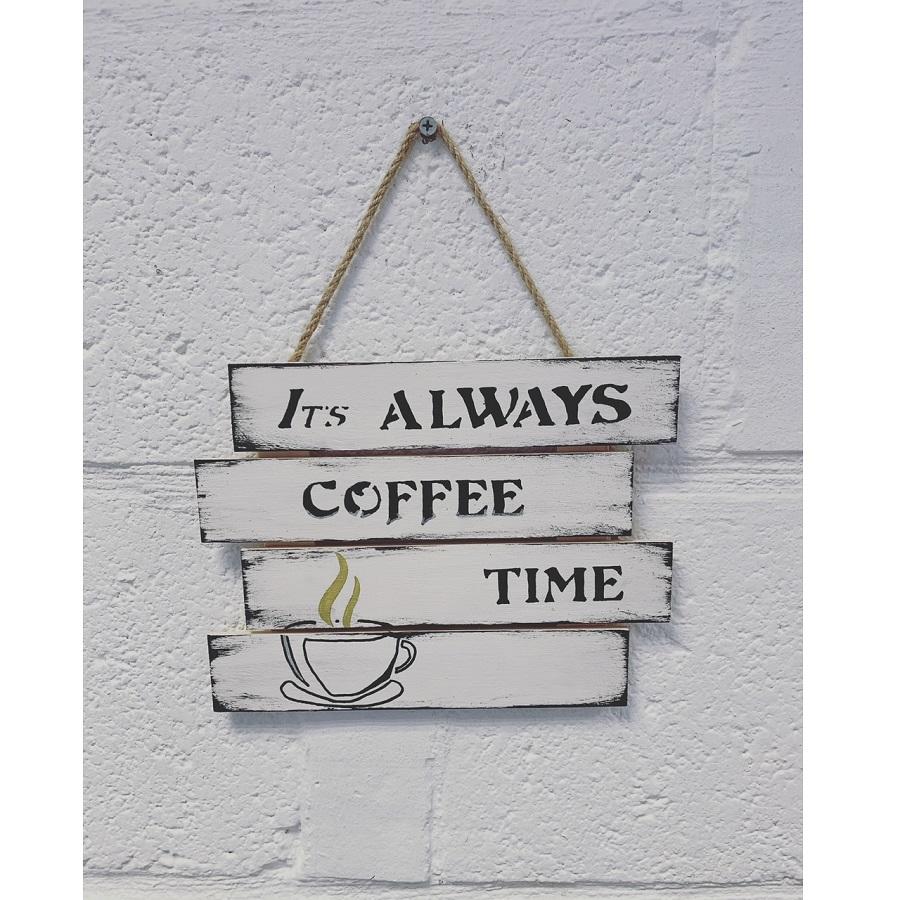 'Its ALWAYS COFFEE TIME ' This rough wooden sign is ideal to place anywhere in your home.
They can be placed anywhere, windows or walls to decorate any space and give your room a retro/vintage feel.
Dimensions:  23 x 17 1/2 x 1 (cm)
Net weight:  150 gm

Materials: Wood
Includes: Twine for easy hanging.
Handmade and hand painted in Hampshire, UK
All non furniture orders will have an additional delivery charged based on weight.