Set of 4 Toothbrush GLISTER™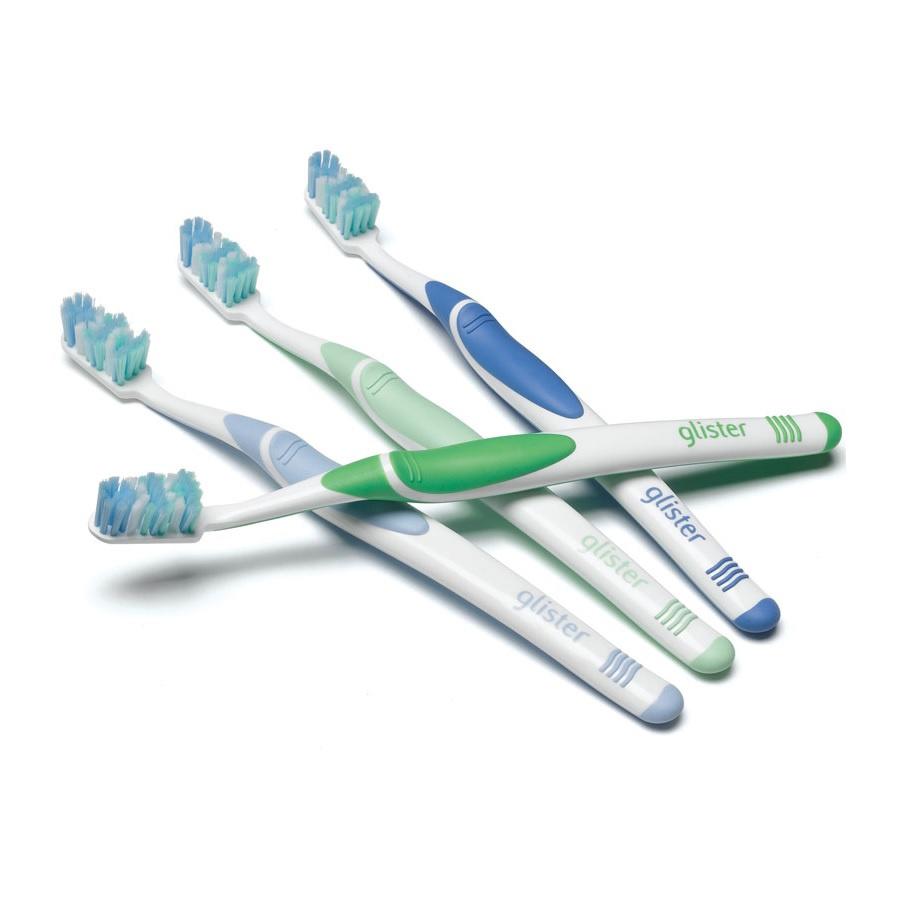 Complete oral care toothbrush that is gentle to your gums. The unique, narrow head has both soft and medium bristles to give improved interdental cleaning between the teeth and at the gum line. The newly designed handle with non-slip grip, offers improved comfort, control and reach when brushing.
Features
Four toothbrushes per box, each a different colour.
Flexible neck to gently bend and absorb brushing pressure that may irritate gums.
Unique head design created with patented process and narrow tip that reaches easily into all parts of the mouth.
A combination of soft and medium bristles for improved interdental cleaning, plaque removal and massage.
Extended tip to clean hard-to-reach back teeth.
Unique handle design with non-slip grip designed for improved comfort, control and reach.
 Delivery options:  Click & Collect is available from our Medstead Shop or based on order "shipping" weight added at step 1 of check-out.