Soy Wax Melts Snap Bars 50gm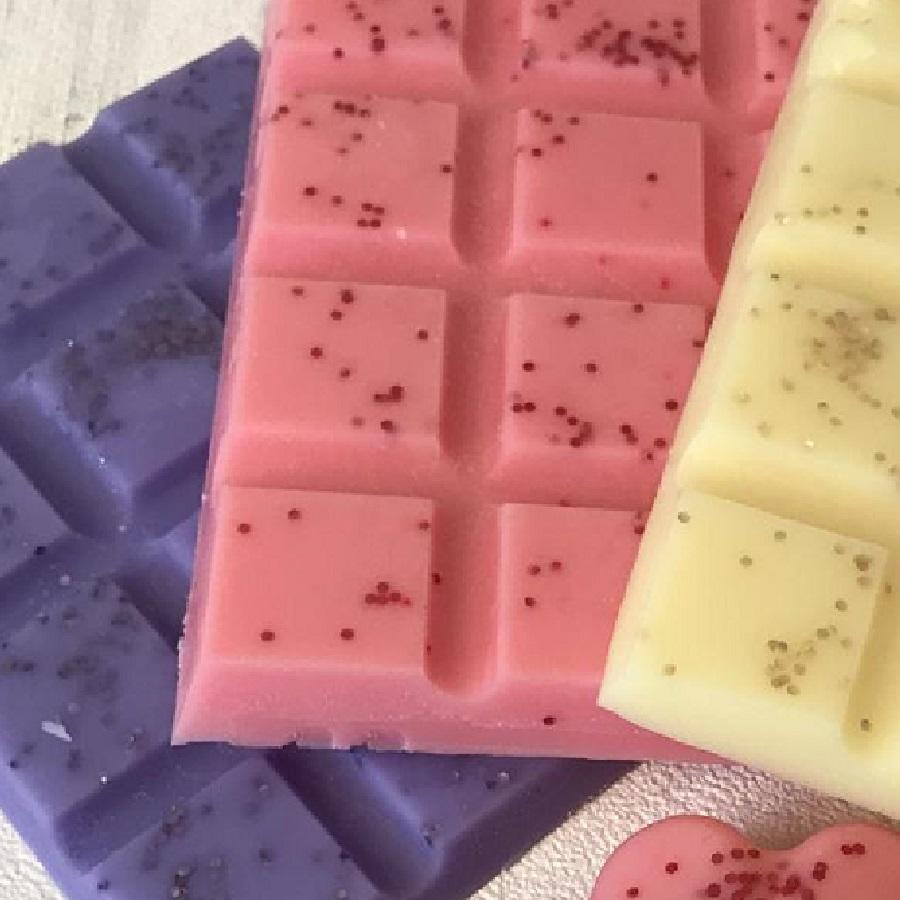 I ordered a couple of these burners, wax melts and oils. I decided to try out the free click & collect facility by ringing to place my order. No waiting when I arrived at the shop. Quick, easy and Safe. Oh, and everything was exactly what I wanted!
Great smelling vegan friendly soy wax melts. The glitter used is biodegradable. Handmade in Surrey, UK.

Choose from 21 divine scents below.

Available scents: Afternoon Tea, Aloe & Cucumber, Baked Cookie, Cappuccino, Coconut & Mango, Fairy Dust, Fresh Linen, Ice Princess, Lavender & Vanilla, Lemon Sherbet, Mint & Jasmine, Rhubarb & Custard, Sea Breeze, Strawberry Bonbon, Sugar Plum Fairy, Sweet Pea, Tropical Mango, Unicorn Sparkle, Vanilla & Coffee, and Wild Fig & Cassis.

- Each pack of wax melts snap bars can be broken into 12 pieces.
- Approx weight: 50g
Delivery at check out: 
 "Click & Collect" from 

our Hampshire Showroom located at 7A Redhill Farm, Red Hill, Medstead, GU34 5EE, UK - in the first dropdown box choose change the "United Kingdom" option to "Click & Collection", and then proceed to the next step. 

Or leave the "United Kingdom" option and add your post code to the second box, before clicking on "Validate Postcode" to choose your shipping option based to proceed to the next step