Stainless Steel Scouring Pads DISH DROPS™ SCRUB BUDS™ 4 pack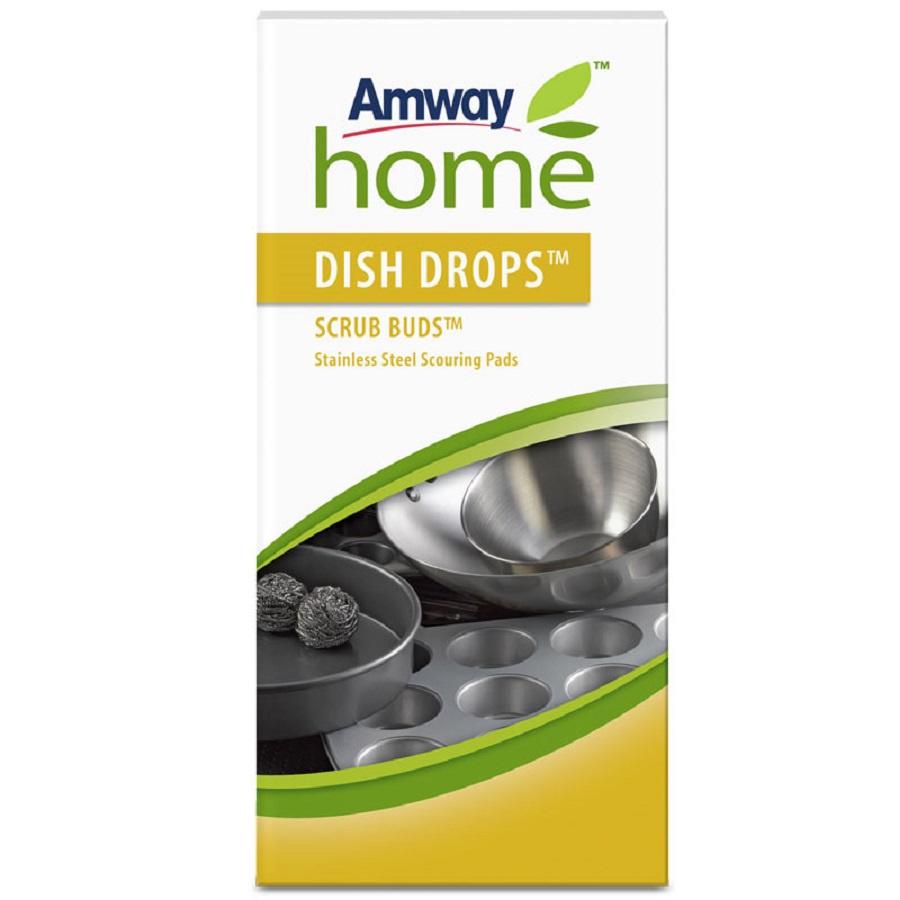 DISH DROPS™ SCRUB BUDS™ can be used to clean a variety of items such as glassware, grills and even wheels and tools
They are great for scrubbing fruit and vegetables and can be used safely on iCook™ Stainless Cookware and other non-coated cookware without scratching or causing damage
DISH DROPS™ SCRUB BUDS™  last twice as long as stainless metal scouring sponges and four times longer than steel wool pads
They rinse easily and are dishwasher-safe.
Suggested usage:
DISH DROPS™ SCRUB BUDS™ can be used both indoors and outdoors. They are gentle enough to clean dishes without scratching and powerful enough to remove dirt, rust and grease in the workshop and dried-on food from the barbecue.
On cookware, use with DISH DROPS™ Concentrated Dishwashing Liquid. After use, stretch pad, rinse thoroughly and allow it to relax back into shape.
On tools, grease and grime, use with the appropriate cleaner and rinse as above.
Please be aware:
If you use DISH DROPS™ SCRUB BUDS™ on outdoor tools, wheels or rust, do not re-use them on cookware or vegetables as there may be residual contamination.
Delivery options:  Click & Collect is available from our Medstead Shop or based on order "shipping" weight added at step 1 of check-out.