Toothpaste Travel Size GLISTER™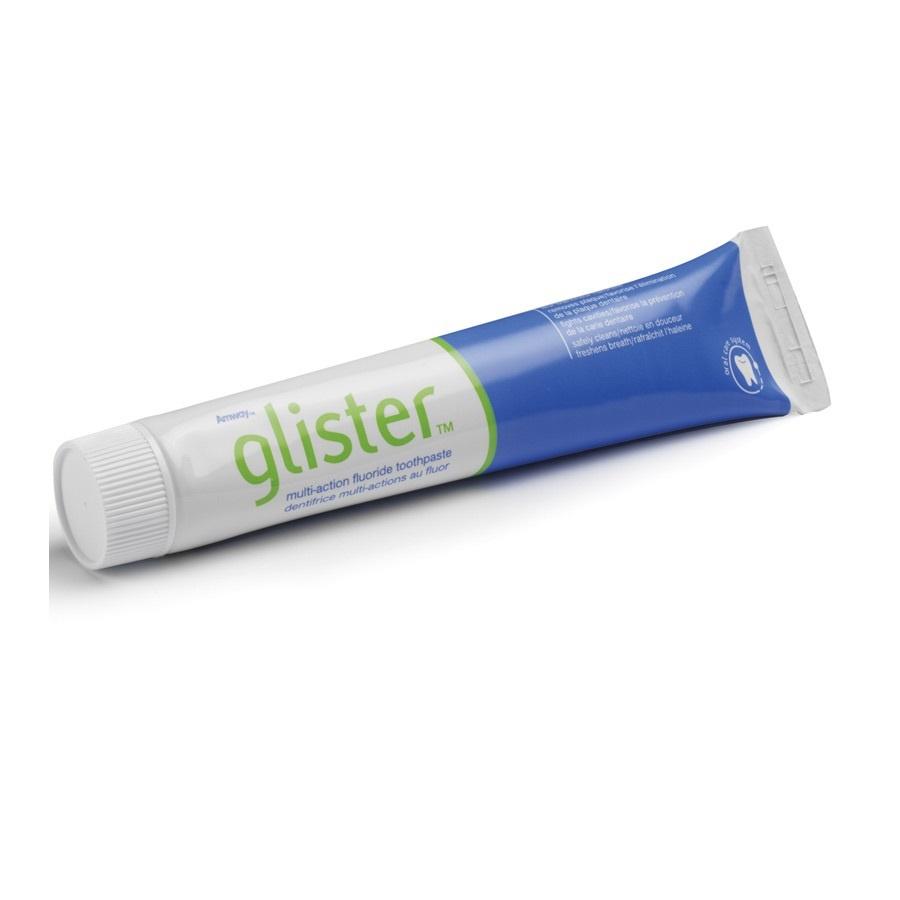 The Travel sized Glister Toothpaste 50ml/75gm
A multi-action fluoride toothpaste with REMINACT™ Silica, provides optimum stain removal with enamel safe polishing. Clinically tested to remove plaque and fight cavities with regular brushing, leaving your teeth sparkling clean and fresh.
REMINACT™ formula helps redeposit essential minerals back onto the enamel to make teeth stronger and more resistant to decay.
Not recommended for children under the age of six.
Delivery at check out: 
 "Click & Collect" from 

our Hampshire Showroom located at 6A Redhill Farm, Red Hill, Medstead, GU34 5EE, UK - in the first dropdown box choose to change the "United Kingdom" option to "Click & Collection", and then proceed to the next step. 

Or leave the "United Kingdom" option and add your post code to the second box, before clicking on "Validate Postcode" to choose your shipping option based to proceed to the next step