Towelettes L.O.C.™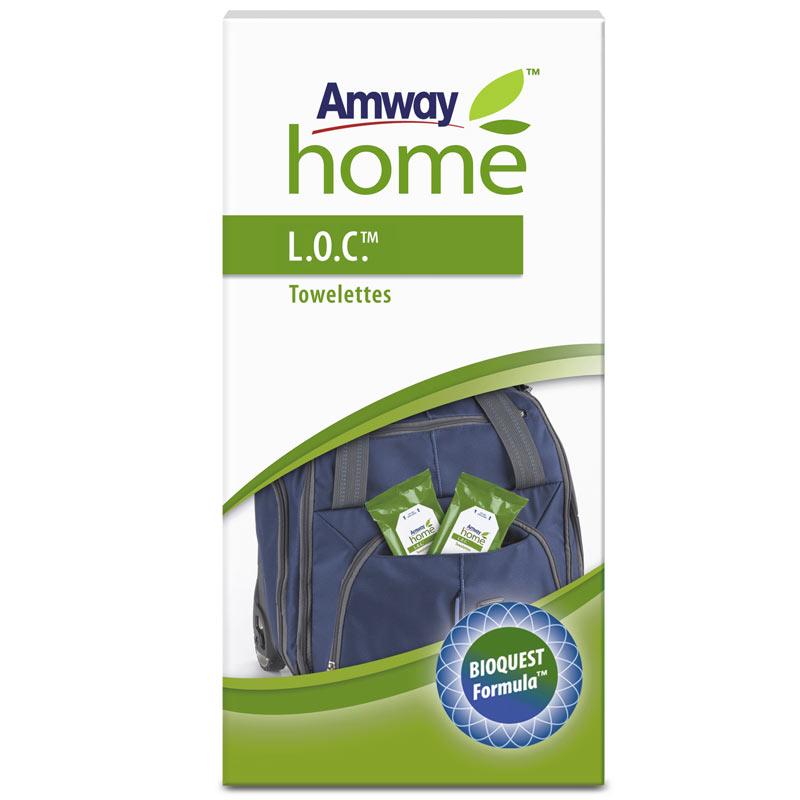 Brilliant for cleaning on the go, these handy travel-sized wipes are pre-soaked in L.O.C. Multi-Purpose Cleaner for accidental spills and come in a resealable package. The tear-resistant wipes are hardwearing, so they're great for tough spots and even fabric stains.
The versatile towelettes safely clean most surfaces, leaving them hygienic and fresh smelling

The handy package fits neatly into handbags, briefcases and gloveboxes

They are pre-soaked in L.O.C. Multi-Purpose Cleaner, which now contains a higher active, renewable sourced surfactant

The formula dries quickly leaving no streaks

The wipes can even be used as a stain cleaner on colourfast fabrics

The packaging is compact and convenient - every wipe is as fresh as the first

Each wipe is 22.5 x 12.5 cm.
Suggested usage:
To clean washable surfaces, wipe or rub down stain or dirt. You don't need to rinse unless it's a food contact surface.
To remove spots and stains, blot the stain with a wipe and then leave to dry. Only use on colourfast fabrics.
Please be aware:
Do not use for cleaning face

Dispose of product carefully – please do not flush down the toilet as the fabric is insoluble in water.
Size: 24 Towelettes per pack
Post & Packing is an additional £4.95 per item. Please note this contains a liquid so there are restrictions with couriers. 
Unless:
1.  You live locally and wish us to get it ready for you to pick up without coming into the shop.
or
2. You wish us to drop it off at your door. 
Just pick up the phone and ring 01420 550525 and we will take your order for you for FREE DELIVERY OR COLLECTION.